Lamp Design Including Lukang Elements, CYCU Creativity in Cultural and Creative Work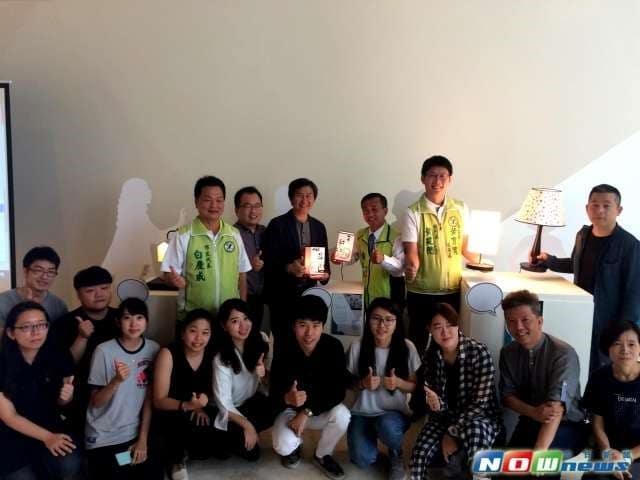 Reporter Chen Ya-Fang/News of Changhua
In order to replay the glory of humanistic cultures in Lukang and give the new age's definition, Changhua Department of Cultural Affairs worked with CYCU to design a series of lamps integrating Lukang elements and asked the public to cast ballots to select the lamp they desired most to stay with them when they were going back to home. Director-General of the Department of Cultural Affairs, Chen Wen-Pin, said that he hoped to enable Changhua County to become a major county full of cultures and arts. The competitor winning the most ballots in this event will have the chance to receive subsidies from Department of Cultural Affairs for production of street lights.
CYCU Master Program in Cultural and Creative Design students have conducted the site survey in Lukang for many times this year, to find the creative inspiration to design the various lamps integrating such Lukang elements as Folk Arts Museum, Fuxing Barn, green bean cake, incense coils in incense shops and gourd shape of fortune sticks. All of works were exhibited at Fuxing Barn from 23rd day to 30th day of this month. The lamp winning the most ballots from the public would have the chance to receive subsidies and be practiced in Lukang locally.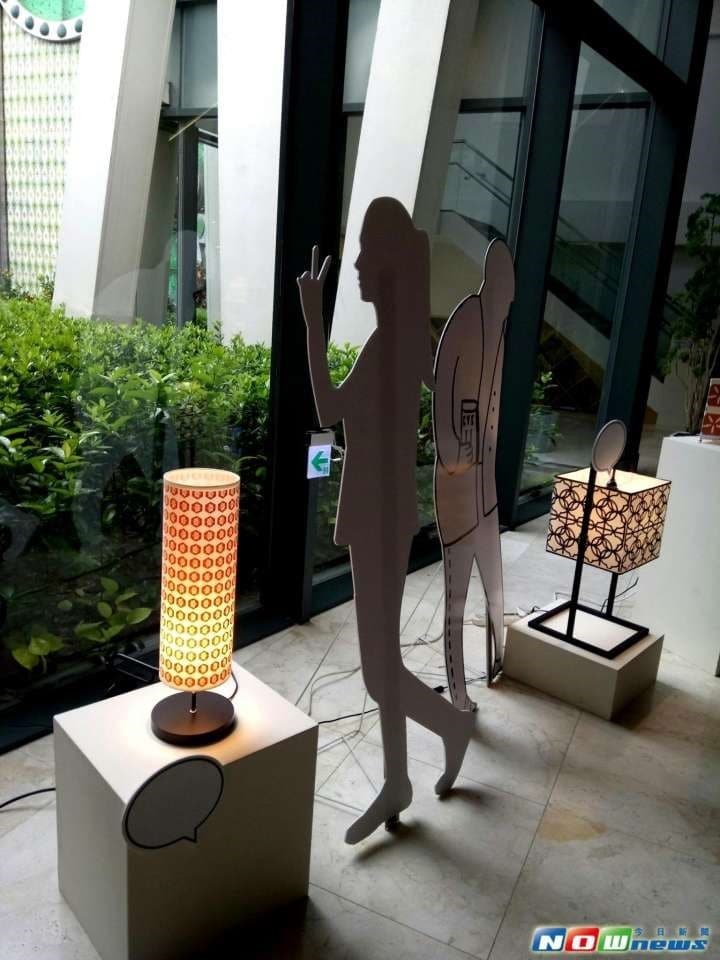 CYCU graduate student, Chen Ying-Chieh, developed his design based on the construction materials of Fuxing Barn and made the traditional soil wall old house-style lamp integrating plastic materials to form the ancient style, which appears to be very attractive. The Mainland China graduate student of CYCU Master Program in Cultural and Creative Design, Kung Ling-Chen, considered that the pattern of Folk Arts Museum buildings was very special, and the transformed pattern after applying the ancient building patterns on the modern lamp became very classic.
According to Chen Wen-Pin, this lamp picture design activity consisted of the topics including "ancient series", "localized series" and "gourmet series". The "ancient series" consisted of such construction elements as Longshan Temple, Fuxin Barn, Wenkai Academy, Wen Wu Temple and Shih Yih Hall to replay the glory of Lukang. The "localized series" were symbolized by the incense coils in incense shops and gourd shaped fortune sticks.
The "gourmet series" were focused on green bean cake and phoenix eye cake which made people feel warm and tasteful with the tangerine colors. The students hoped to communicate the contents of the local cultures through their works by illustration, painting or arrangements of colors at random, to call on the public to protect the local cultures and light up Lukang again.